Please add your names and comments! Thanks!
---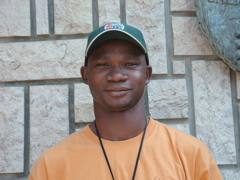 Precious .M.A. Muyideen, Teledom International LTD. Lagos , Nigeria (Project Implementation Engineer)
For me this programme has indeed enhanced my knowledge about networking in many areas (wired and wireless) which was not so before coming for this training and the most amazing thing is the way the programme is organized by the ICTP which gives room for experts and participants interaction to meet the needs of individual project in our respective countries which is follow up on the
School on Radio Based Computer Networking for Research and Training in Developing Countries
so I say ICTP, the father that gives a
vision
and make it a
mission
by given the necessary support , materials and trainings,so there is future for developing countries in Africa . I am saying thanks so much for this beautiful exposure, to ICTP and the resource persons for a job well done; with the feeling of the participants now (which is already a community on it own) the feedback will really convinced you that you have done a wonderful job on all the participants at this training.
---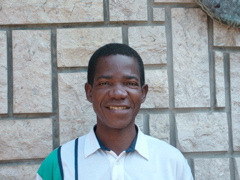 Johnson I. Ejimanya, Federal University of Technology, Owerri, Nigeria. (Director of Information and Communications Technology)
This programme is indeed an innovation. I have been able to benefit from the experience and expertise of not only the ICTP resource persons, but also fellow participants, through open/private interactions. Even more rewarding was the opportunity to participate in deciding what was to be taught and areas of emphasis as determined by Project needs. I have indeed had a most rewarding exposure and would wish to commend the organizers and the resource persons for a job well done.
---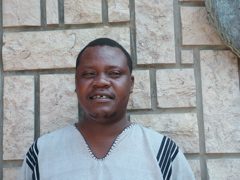 Thomas Ombasa , Alldean Satellite Networks - Kenya (Project Manager)
I shared my experience with a colleague back at the office and this is what he had to say, "....your discussion on wireless security was very helpful, because I am facing this in a real life situation at my home here in Bid appartments, where one of my friends has setup a WiFi network with security and I especially was looking for client software which could help me authenticate..... And just as I was breaking my head trying to understand these concepts, you sent that PDF file on security. Well what else can I say...." Apart from this encouraging words from a colleague, my experience in IP filtering has helped me in establishing best methods to filter content in my school based project. Bravo and well done to ICTP/ ARPL for initiating the program.
---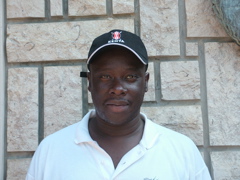 Chimon Alberic ,African Virtual University Headquarter ,Nairobi Kenya
Before coming to this workshop , we are facing a very strong problem in term of bandwidth optimization and securiry network design . During this two past weeks , i have learned how to sort out our problem .It great this type of workshop and we have to continue what it start this year Thanks again to share your knowledge with us .
---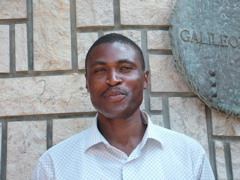 bigger image
Ekpangedoho Bassey, Teledom International Limited, Nigeria (Application Engineer)
I came with high expectations as a result of the interesting topics found on the time-table for the training, but within two weeks of the training, 70% of my expectations were met in the areas of IP Routing and Subnetting, Bandwidth management and Monitoring, Security in wireless network, and Equipment selection for both indoor and outdoor wireless networking. I am very optimistic that if this paste is maintained the remaining 30% of my expectation will also be met. The knowledge i have acquired is going to go a long way in helping me to fine tune my project and also development of my country. Permit me to use this medium to thank ICTP for the help they are rendering to the developing countries especially Africa in the area of ICT development so as to bridge the gap between the developed and the developing countries. There is nothing we African can give in return but the Almighty God will surely reward you back Amen.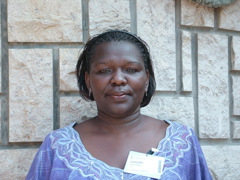 Dorothy Odhiambo, Lecturer, Kenya College of Communications Technology
This project based activity, which is the first of it's kind at the ARPL , is a very good initiative, as we identify our individual problems and then seek solutions to the same. During the first two weeks we have been reviewing the KCCT project in the areas of IP addressing and subnetting. We have also had our fear on insecurity of wireless networks removed and further obtained tips on how to optimise our bandwidth use. I look forward to being able to select indoor and outdoor wireless network equipment. I am indeed grateful to ICTP for giving me this opportunity to aquire skills which i can use to be of better service to my college, the communities around me, Kenya as a counrty and even to Africa as a whole.
---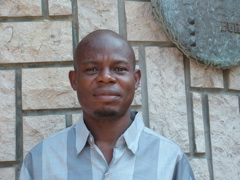 Iwara ARIKPO, System Admin/Analyst Unical Computer Centre, University of Calabar - Nigeria
On arrival, I came with lots of problem issues, especially in the area of Network Management in my university in Nigeria. I presented a logical design of the network to fellow participants. I had comments and contributions which have helped me to completely overhaul and redesign the network. I am quite convinced beyond doubts that that the training has helped me to know how to make a professional network design. Most of the security issues have already been addressed. I still hope for more...
---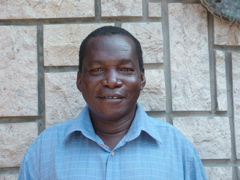 Albert Adams Yugi, Kenya College of Communications Technology, Lecturer , Department of Telecommunication Engineering
This training so far has made clear some areas of my project design which looked abit complex at the presentation stage.I hope that at the end of the training I woulld have acquired all that is fundamental for the project to take off at Kcct immediately if funds are available.
---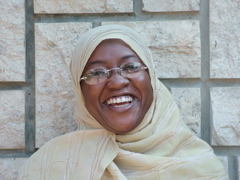 .
El Hag Huda Mohamed Ahmed, Khartoum University, Faculty Of Mathematical Sciences, Lecturer Computer Science Department
- This Advanced Training on the Use of Wireless for Campus Networking has given me an opportunity to learn a lot of things about optimising network design and planning. In our Department we faced a challenge in IP configuration and bandwidth monitoring and optimisation. During the training we were introduced to a lot of open source tools which could help us in bandwidth monitoring. The
bigger image
---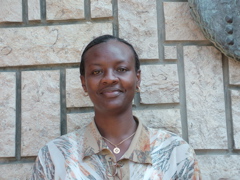 Rita MBAYIHA
Kigali Institute of Education - Rwanda
It has been wonderful attending Advanced Training on use of Wireless for Campus Networking. In the beginning when i presented my project on the first day of the training, i had comments from Professors, Instructors and fellow participants on how i should improve my project. Thank God that the things we have been going through are the rightful things that i needed for my project. I have managed to learn a lot in the area of Logical Network Designing and this has made my project a reality. The other area have gained a lot is in the Network Management and i believe on my return things will not be the same as they were. I am still looking forward for more in this remaining period. I am so grateful to the Professors, Instructors and all those who have helped me in one way or the other, May the Lord grant you your hearts desires.
---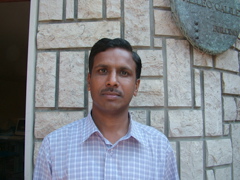 ---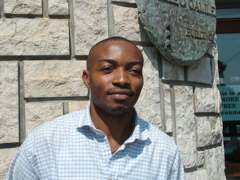 Elie Martial MABO
(University of Douala - Cameroon)
Before coming at this Advanced Training on use of the Wireless for Campus Networking, I had some difficulties to proctect the Douala University wireless network. During the training, I saw how to use some open source tools to protect it. I also learned how to optimize the avalable Internet bandwidth using some free open source software like Squid and Iptables. By the way, I have taken advantage of this training to share my experience on Bandwidth optimization. After come back in my country, I am going to apply the acquired experience on the Douala University Network, and also share it with my collaborators.
Contact information
---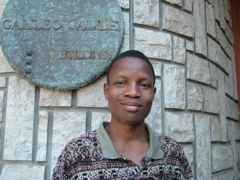 [link]
I am glad that the training has given me opportunity to adopt skills in colloborated effort with peers, abstract the problematic area for my project, develop and design viable solutions in solving the problem, have constant assurance that everything is possible with everybody's support, anticipate the impact of my developed solutions in different communities/societies where such solutions are deployed. Most importantly, I have learnt how to concretise my project and hope by the end of this training, my paper work on the project will look merior. My gratitudes are due to all Professors, Italian Regional Portfolio, ITU-BDT, Lecturers, Tutors and peers for making the training a reality and empowering the participating members towards projects for development.
Chomora MIKEKA, MALAWI
---
Posted at Jun 21/2005 04:06PM:
Struzak
: I will propose a short article on this activity to be published in the ITU News, like I did with the February School. If published, the Editor, Ms. Patricia Lusweti, might select a quote from your comment and your photo to appear there (if you agree).
In this connection, please indicate your University/ Organization, and country, as well as your function/title and contact address, so that the readers may have a better idea on who you are, and could contact you if needed.
---
Posted at Jun 21/2005 04:20PM:
Struzak
: My appeal to the colleagues that kindly agreed to draft the report and share their notes on discussions: please post your draft texts here, so that other participants could take part in these tasks!
---
Posted at Jun 23/2005 11:01AM:
Struzak
: At my request, the Editor of ITU News magazine has just informed me that each of you may access the magazine (current issues and archive) after registration, which is free of charge. You may find there a lot of information that you may find useful. E.g. the June issue (No.5) contains an article on our February School. See
http://www.itu.int
.